Description
Have you ever wondered what it's really like to study at an American university? Here's your chance to find out!
Hear from Ray Liu, the Director of Elite Admission Consulting as well as Grey Joyner, an American-born Brown University graduate (Class of 2013) who now lives in Sydney. He will discuss the ins and outs of American college life - from their academic philosophy to choosing your major to campus social life and more. He will go through the pros and cons of studying in the US, and how it compares to studying in Australia.
It will be an interactive session, with the chance to discuss with us and ask questions about studying in America.
Please note that due to the limited size of the event, no ticket is refundable or changeable.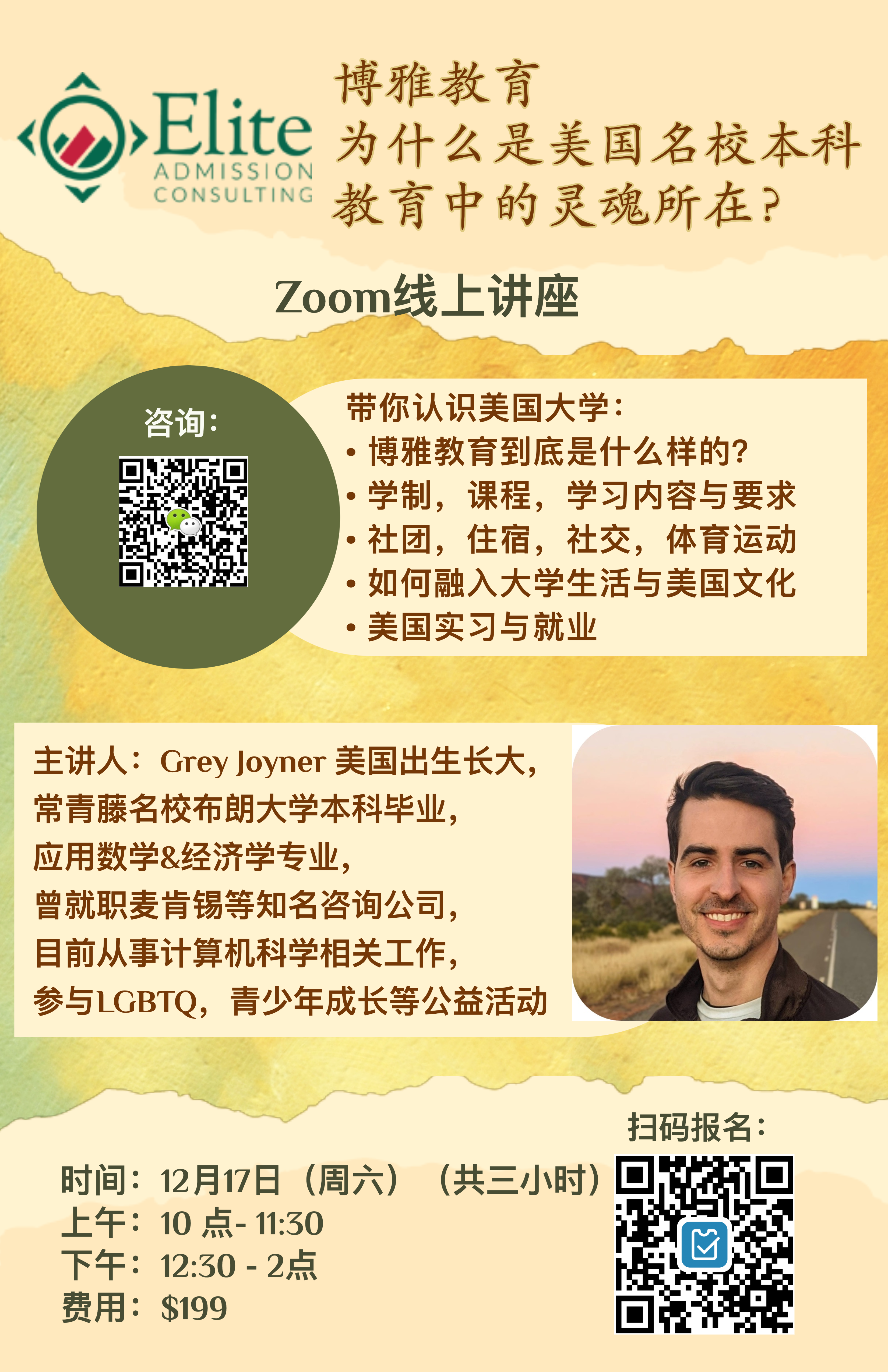 博雅教育 - 为什么是美国名校本科教育中的灵魂所在?
带你认识美国大学的
博雅教育到底是什么样的?
学制,课程,学习内容与要求
社团,住宿,社交,体育运动
如何融入大学生活与美国文化
美国实习与就业
时间:12月17日(周六)(共三小时)
上午:10 - 11:30
下午:12:30 - 2:00
Zoom线上讲座
主讲人:Grey Joyner
美国出生长大,
常青藤名校布朗大学本科毕业 (Class of 2013),
应用数学&经济学专业,
目前从事软件开发工作,
热心参与LGBTQ,青少年成长等公益活动
Date & Time
Sat, Dec 17, 2022 10:00 am - 2:00 pm