Description
Who Knows What You Are
Presented by Diana Small
March 24, 25, 26, 31 April 1, 2
8pm in the Assembly Room at the CAW
Written and directed by Diana Small
With original pop songs by Diana Small
Who Knows What You Are is a dramatized song cycle, featuring original music, film, and theater. Centered around a high-stakes OB/GYN exam, interchanging female protagonists birth the world, are drafted for the war, plant pollinators, become entertainers, encounter death and choose love. It's pop music and ocean forward.
This show emerged out of the constraints of the pandemic (what could collaborative artists create together while keeping physical distance?) and the existential question that emerged: When we give meaning & purpose to suffering, are we encouraging preventable suffering to persist? This show acknowledges and wrestles with the pain of the current moment, while also offering the hope that comes from choosing human connection against all odds.
The Band: Geoff Jensen, Marie Ponce, Diana Small, Paige Tautz, Elise Witek
The Actors: Marie Ponce & Paige Tautz
Produced by Kate Hodges, Marie Ponce, Diana Small and Paige Tautz
Lighting Design by Danielle Draper
Costume Design by Paige Tautz
Costume Assistance by Paige Jensen
Scenic Design by Diana Small & Paige Tautz
Graphic Design support by Geoff Jensen & Gaby Verderber
Projection Technical Direction by Sarah Bennett
Sound Engineering by Xan Gabriel
Stage Management by Victoria Garcia-Reveles
Attendees must be vaccinated for COVID-19 to attend this show. More details below.
About the Company:
Diana Lynn Small writes and directs stories for a live audience. Diana makes comedic work that explores the body, religion, death and change. dianalynnsmall.com
Venue Info:
The Community Arts Workshop is located at 631 Garden Street, on the corner of Garden and Ortega Streets in Santa Barbara. Parking info is available at sbcaw.org/parking.
COVID Policy:
We require all guests to wear a mask and provide proof of full vaccination along with proof of booster shot for those eligible and a government or education issued photo ID upon arrival. Unvaccinated guests, including children or those with a medical or religious reason, or those that are eligible for a booster shot and have not yet received it must provide proof of a negative PCR COVID-19 test taken no more than 48 hours prior to attending.
Date & Time
Mar 24 - Apr 2, 2022
Venue Details
The Community Arts Workshop, Santa Barbara
631 Garden Street
Santa Barbara,
California
93101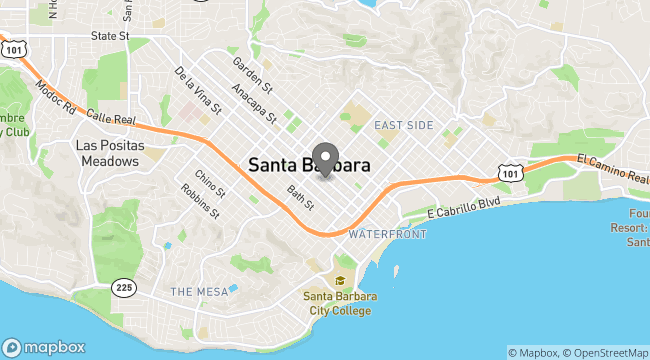 The Community Arts Workshop, Santa Barbara
The Community Arts Workshop provides affordable workspace, event space, and exhibition space for artists and community groups in Santa Barbara.