Description
Bone chilling, yet historically accurate, Webb-Deane-Stevens Museum's Witches and Tombstones Tours will be held Saturday and Sunday, October 23 and 24, 2021. Tour times are 10:30, 12:00, 1:30 and 3:00. Tickets are $25. *Please note-Witches and Tombstones Tours include walking on uneven ground and the use of stairs and are not appropriate for children under 12. Tours are limited to groups of 12.
An up-close-and-creepy examination of all things funereal, Witches and Tombstones Tours begin in the museum's Holcombe Education Center. From there guests a guide will take visitors to the Stevens House where they step back in time and into the parlor set up for the wake of little Henry Stevens, who perished in 1828 at the age of three. The tiny coffin is surrounded by tansy and rosemary, herbs used to mask any "odors." The windows and mirrors are covered, and a small silhouette representing Henry is displayed. A silhouette would likely have been the only portrait the family would have to remember him by. A guide will discuss 19th-century mourning practices, how illnesses were treated in the Stevens House, and how the living dealt with fears of being buried alive.
The second stop on the tour is the Wethersfield Ancient Burying Ground. Visitors will view Henry Stevens's tiny headstone and those of his father and mother, nearby. Among other gruesome particulars, visitors will view the grave of those who met their end during Connecticut's first mass murder and see how gravestones warn the living of their own impending peril.
The third stop is the circa 1711 Buttolph-Williams House, for tales from the notorious Wethersfield Witch Trials—which preceded the Salem Witch Trials by 30 years. The confession of witchcraft by Wethersfield resident Mary Johnson in 1648 was the first of 43 Connecticut cases, with 11 of them ending in execution. Katherine Harrison narrowly escaped the noose thanks to a technicality. Instead, she was banished and financially ruined.
Date & Time
Oct 23 - 24, 2021
Venue Details
Webb-Deane-Stevens Museum
211 Main Street, Wethersfield, CT, 06109, Wethersfield, Connecticut, 06109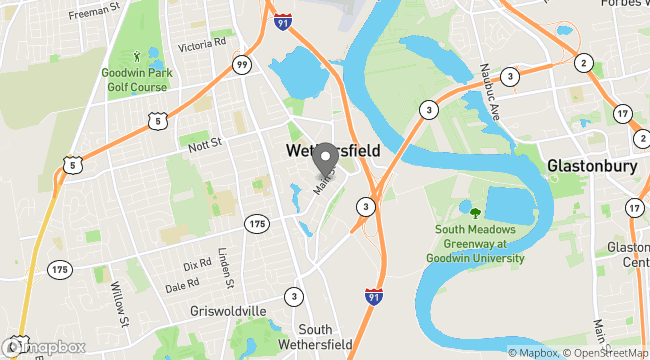 Webb-Deane-Stevens Museum
Located in the center of Connecticut's largest historic district, the Webb-Deane-Stevens Museum provides the quintessential New England experience.